Purpose, Talents, Skills (You Rock!)
Blogs about
finding your purpose, following your passion, and embracing your awesomeness!
---
For some of us, our strengths and talents seem hidden for our own view. Is that surprising to hear?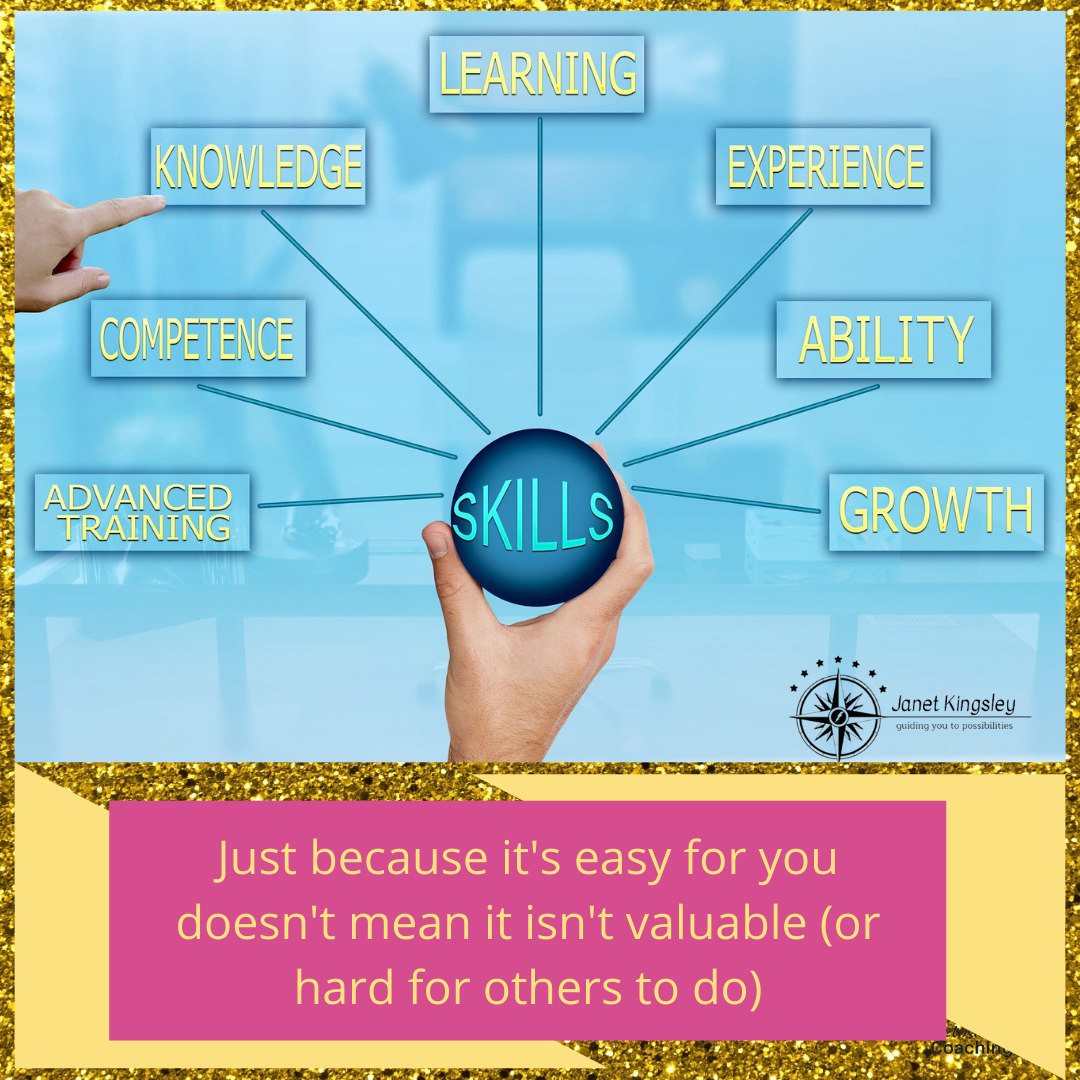 Why are so many of us blind to what is so innately natural for us? Well, that's part of the issue – it comes so naturally that we don't value it. Or we think that anyone can do it.
I've also found that our natural talents and strengths weren't always embraced and supported when we were growing up. We may have been criticized and told to 'fit in' or 'stop dreaming' or 'tow the line' or 'mind yo…